3LD ECLECTIC INTERIOR DESIGN SHOP
Fill your home with art and treasure
This is an eclectic interior design shop selling unusual home accessories and furniture.
'A quirky name for a quirky shop' Tim Wonnacott, Antiques Road Trip.
3 Legged Duck was on Antiques Road Trip in September 2021- it was great fun having the film crew here for the day and yes we really did do the deal!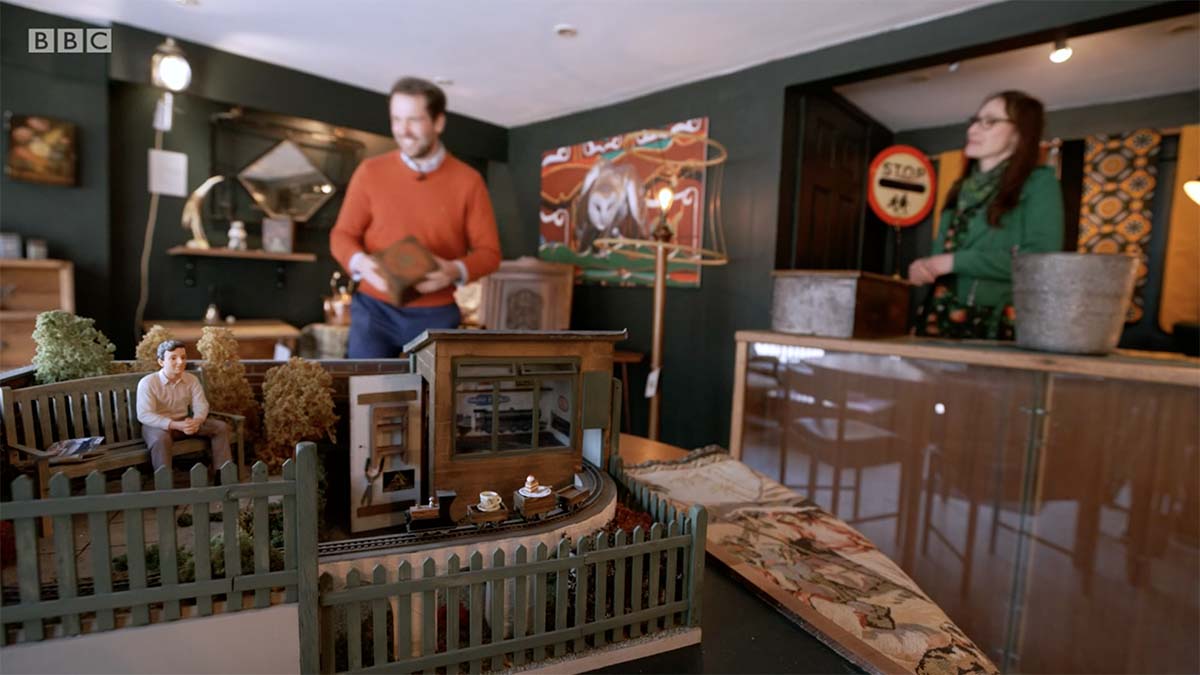 With 3 Legged Duck you can create a home filled with art, treasure and soul.
My name is Clare Flynn- I am 3LD's founder and Creative Director. With my museum exhibition design experience I create museum-like spaces punctuated with character- pre-loved objects with a story to tell, and contemporary handmade creations which I believe are the antiques of the future.
Explore the 3LD blog to discover the many aspects of a museum design inspired home- tips on creating a quirky interior design style home and learn more about my latest restoration and design projects.
This is a collection of curious, beautiful and eclectic objects. Anything from Arts and Crafts, Deco, Victoriana, mid-century modern, antique Chinese and Japanese art, Scandinavian design, barge ware, folk art, African art- the list is endless.
I quite simply buy what I love- it is the emotional connection to items that makes me want to own them and enjoy being in a room with them. My home is filled with things which are special to me and bring me enjoyment- our homes are a reflection of what is unique about each and everyone of us.
3 Legged Duck interior design shop online and in Rhayader, Powys exists through my passion for collecting wonderful, interesting and unexpected things. You might just like some of them too!